Laundry Hacks Save Time Save Money
Laundry Day Denim (blues…get it? I'll see myself out.)
Laundry day doesn't have to be a downer. These hacks will save time and money.
A mesh laundry bag is a must for delicates, but it can also act as a maximum security cell for flight-risk socks. Even better – one bag per person makes sock sorting a cinch.
Don't bother with odd odor-fighting concoctions. A bottle of Febreze In-Wash Odor Eliminator does the job in one step without all the alchemy. Nothing works better to remove odors.
Adding a cup of coffee to your rinse cycle keeps blacks black and whites a lovely Earth Yellow or Lemon Curry, depending on roast – happy little trees not included. Let's just stick with blacks on this one.
A change jar in the laundry room is great for depositing overlooked cash and coins found in pockets. Whoever washes it keeps it.
Hand sanitizer fights ink stains just as well as germs. Blot from the outside and wash normally in hot water.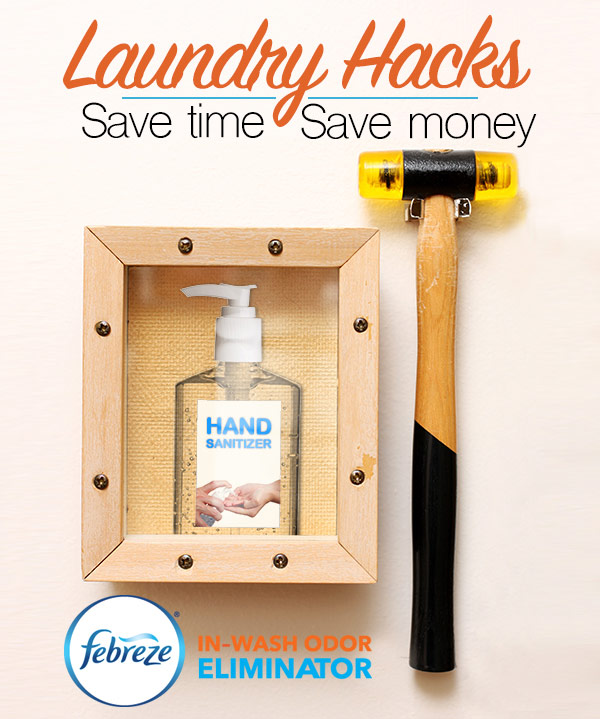 With this list and a bottle of Febreze In-Wash Odor Remover, your laundry will look and smell amazing.
The list goes on and on, and we know you've got one that didn't make the list. Post it on our Facebook page. I'm sure we can come up with a little something to reward whoever has the fan favorite.